Thanks for visiting
The Wally now comes in three sizes, Pano 5'x2',  Oblong 4'x2', and now the smaller (and cheaper) Pano Mini 30" x 12"
Photo collages made from original photos and printed on hemp/cotton material, stretched on a wooden frame
My next showing will be at Greater Victoria Central Library 750 Broughton street in Victoria, December 19/2023 - March 19/2024
and will include the three pieces pictured below
Click on wally for more images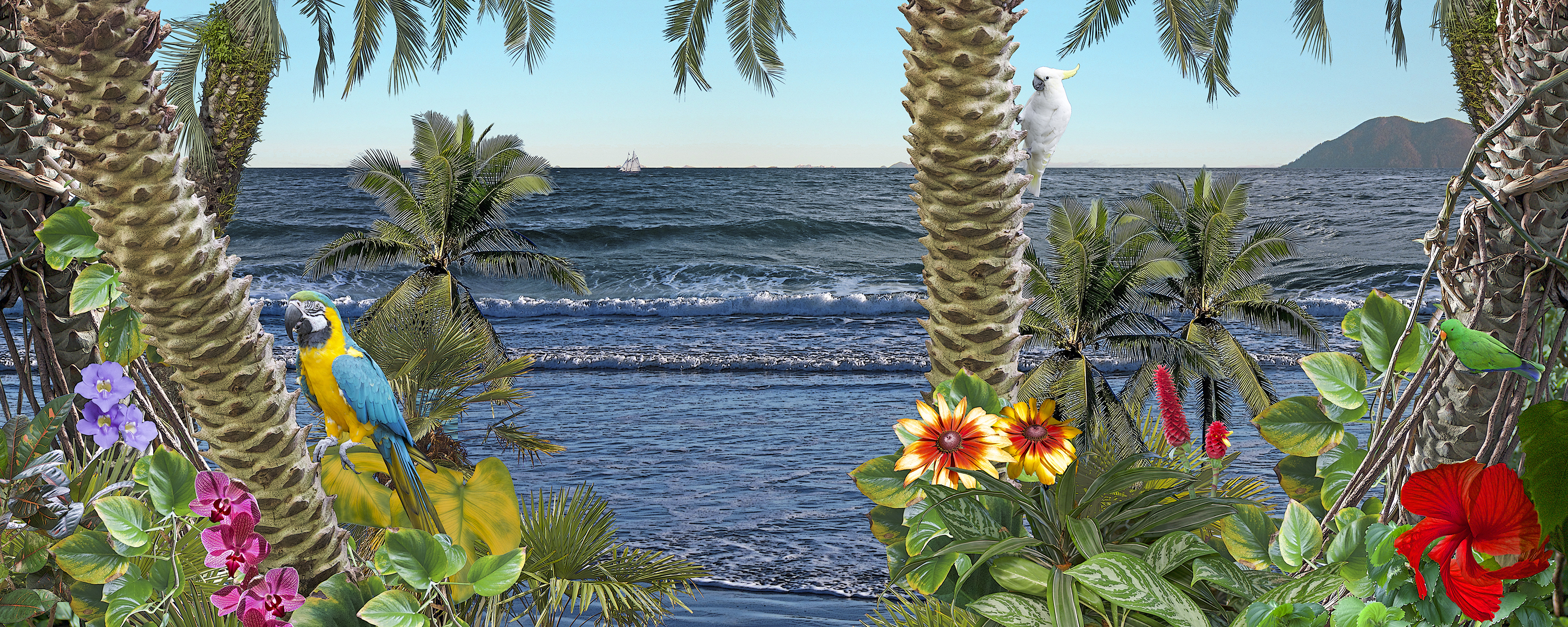 Shangrilala Pano, five feet wide by two feet high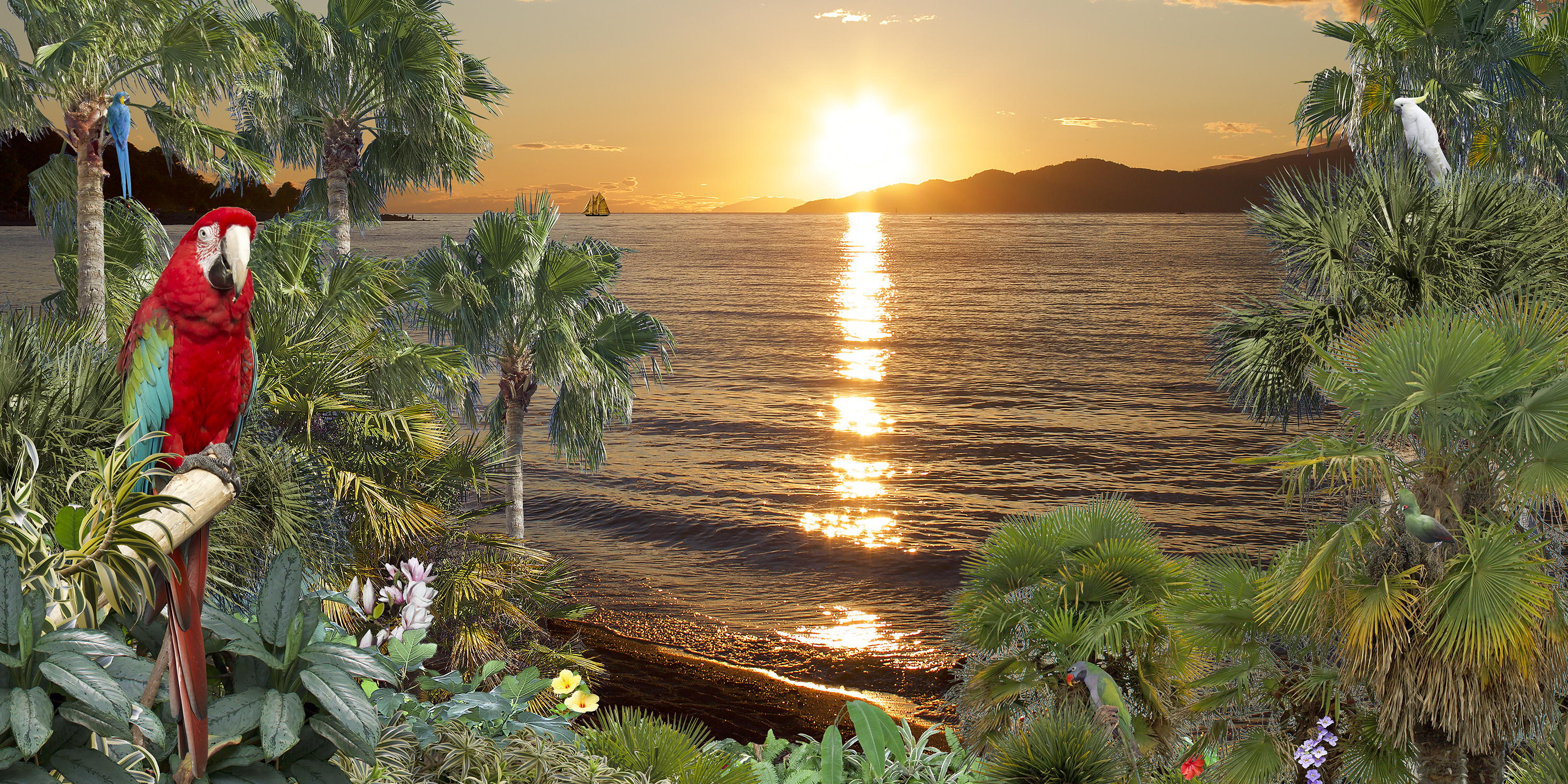 Dayover Oblong, four feet wide by two feet high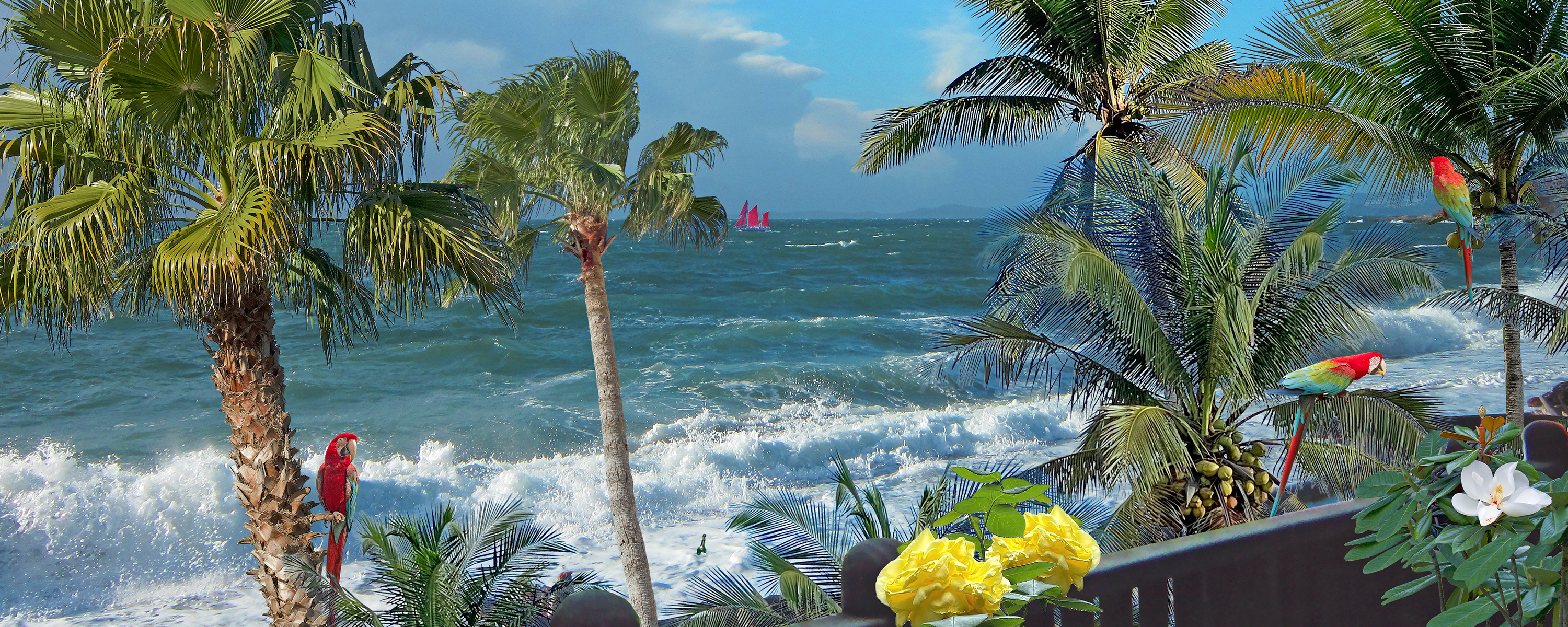 Paknam Pano Mini, two and a half feet wide by one foot high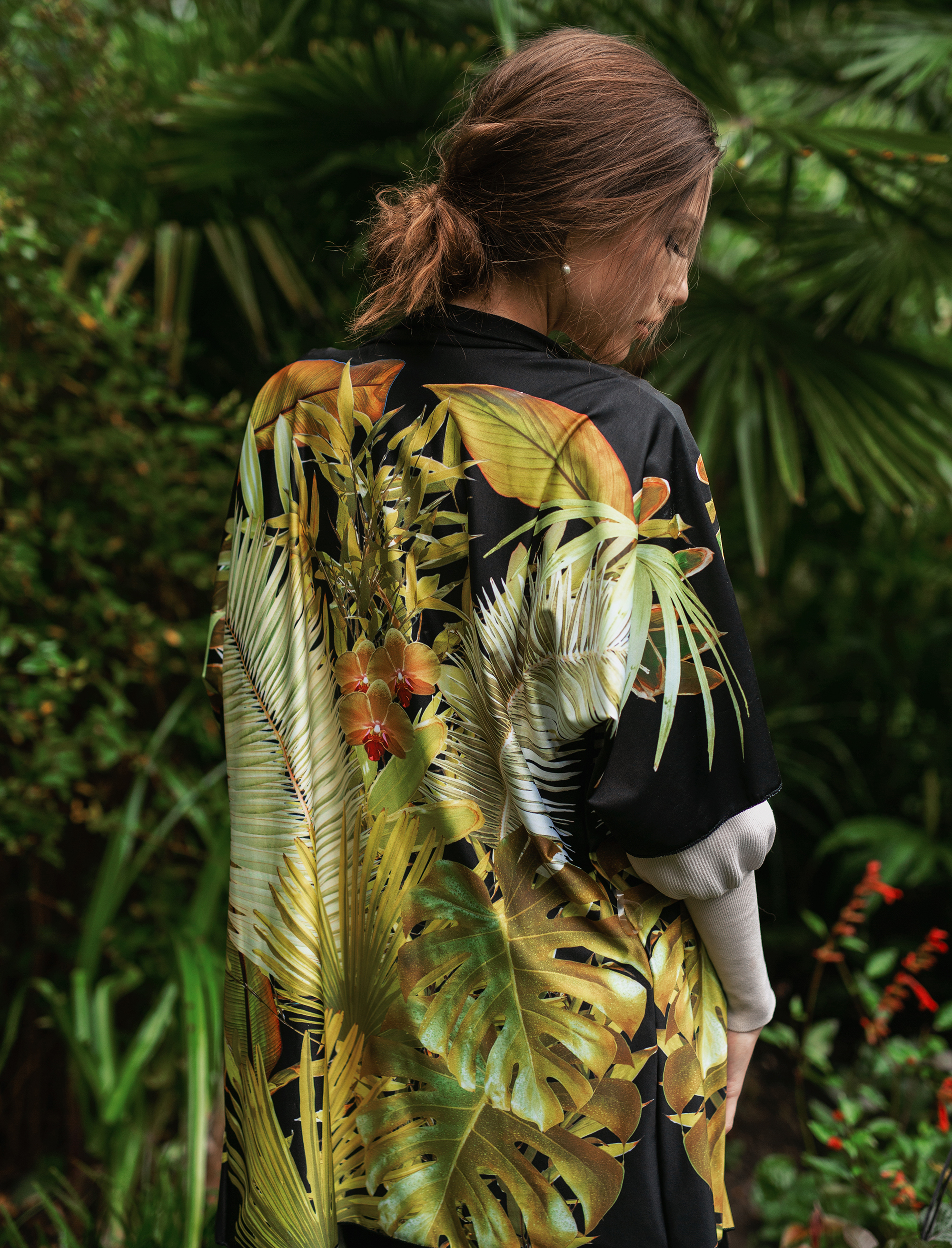 Photographer Kaitie Zielstra  
Model Sydney Klein
Pfixation kimonos and tank tops now available in store at Little Shop of Strange, Market Square in Victoria
Click on pfixation fashion for more images
 I am now able to sell my music directly to you off my own website, with paypal only so far
 I now have five of my albums here on my own site
The music page has all five albums available for download of uncompressed high quality wav files
Streaming is free and also plays back in CD quality sound. It's phat!
Payment goes directly to me not some record company or streaming giant
Your support is highly appreciated!
 The song shop page has five (loosely) categorized music pages of different styles
All songs on this site are available to license for use in film, video, ads, and as cover tunes
All songs produced by Kelly Cavanagh except where noted
My song Rolling River from the Huckle album Wild Blue Yonder (1976)
was chosen for the movie The Wife starring Glenn Close and Christian Slater
She won a number of awards for the film, including being nominated for best actress Oscar 2019
The royalties are nice!
If you were looking for hucklesownhomepage you have come to the right place
The page hucklesownhomepage has stuff from my former website which is now closed
The page huckle albums has tracks from my four releases in the 1970s
feel free to contact me with any comments
or leave a message re licensing information
All songs ©Kelly Cavanagh Homespun Music SOCAN except where noted
Respect
And once again thanks for visiting